The Importance of Trust and
Collaboration in Leading Trial Courts
Historic Boston • Omni Parker House
August 23 – 26, 2020
"Without trust we don't truly collaborate; we merely coordinate or, at best, cooperate. It is trust that transforms a group of people into a team."
–Stephen M.R. Covey
The 5th Annual NAPCO Trial Court Leadership Academy and Conference focuses on two quintessential elements of successful leaders: trust and collaboration. Where better to study and learn about these critical attributes of leadership than in historic Boston, the "Cradle of Liberty." Here, the ideals of the American Revolution were forged. Trust and collaboration among the colonists created a new nation and have held the country together ever since.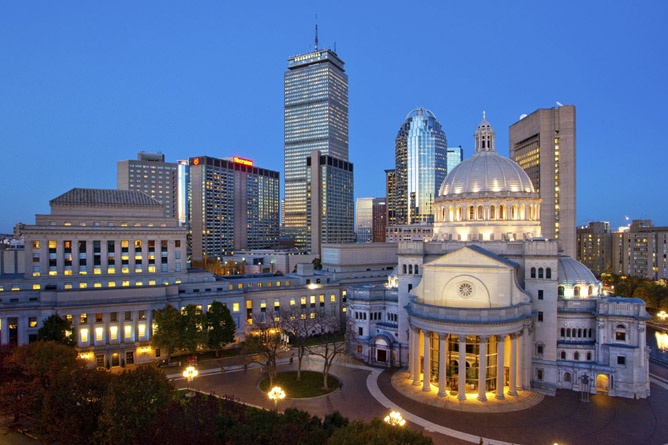 As judge-leaders and court executives, we will explore how to build positive, productive trusting and collaborative relationships within complex judicial environments. Our everyday experiences tell us these characteristics are intimately interrelated and their very presence or absence in work groups and relationships is palpable and noticed. To be better leaders and strive to do the right things, it is important to understand the nature and dynamics of trust and collaboration, and how to build courts and justice systems that exemplify those virtues.
See the Abbreviated Agenda (PDF).
Sunday: Opening Reception
The landmark John Adams Courthouse is the site of our opening reception on Sunday evening, August 23rd hosted by NAPCO President Paula Carey, Chief Justice of the Trial Courts of Massachusetts and John Williams, Administrator of the Trial Courts. This iconic court building, opened in 1893, houses the state's Supreme Judicial Court, the highest court in the Commonwealth, and the Court of Appeals. It is named in honor of John Adams, a signatory of the Declaration of Independence and the statesman who drafted the Massachusetts Constitution.
Monday: Academy Day
It is common to think of trust and collaboration as values that can be instilled in a person or group. Research shows, however, they are learned skills that can be taught. Key leadership experts affiliated with Harvard University will lead Monday's Leadership Academy Day Program. The purpose of this day-long session is to explore a practical framework on how you, as a court leader, can build, encourage and sustain greater levels of trust and collaboration within your court and its broader justice community. This day will also provide you with the opportunity to engage with your leadership team in ways that will make your court system excel.
Tuesday and Wednesday: Workshops/Seminars
A variety of education sessions will be presented on Tuesday and on Wednesday morning. Substantive challenges and opportunities confronting presiding judges and court executives, and the practices and responses to address them, will be discussed. Among the topics under development are…
Effectively dealing with trauma exposure and compassion fatigue in court;
The role of court leaders in improving public defense services;
Creating a court culture that attracts, retains and empowers employees;
Overcoming the immunity to change: a diagnostic approach to understand motivations, fears and assumptions binding people to the status quo;
Constructively using social media and responding when it's used to harass;
Court leadership's duty to address implicit racial bias: A way forward;
What court leaders need to know and do in using a sequential intercept model (SIM) for justice-involved people with mental and substance abuse disorders;
Rural America: access to justice challenges, opportunities and solutions;
Smartphones and creative apps: new ways to connect with court users; and
Re-entry courts: teaming with corrections to improve defendant outcomes
Conference Registration
$450 per person when part of an attending judge/administrator leadership team
$500 per person when NOT part of a team
$150 spouse/guest fee for attendance at receptions and social events.
Register ONLINE now OR download and MAIL IN your registration (PDF).
You need not be a member of NAPCO to attend the Conference, although if you are a presiding or chief judge, the top court executive or administrator in your court, or a manager or judge involved in the leadership of the court, the annual cost to join NAPCO ($125/person) is nominal. Membership provides entrée to ongoing services and information from NAPCO as well as opportunities to contribute to the betterment of trial courts.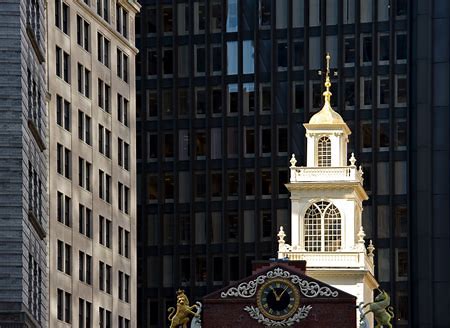 Lodging
The conference hotel is the Omni Parker House located along the Freedom Trail and at the foot of Beacon Hill, Boston Common, Quincy Market and Faneuil Hall Marketplace. Register by July 27, 2020, to get the NAPCO room rate of $249/night, single or double occupancy. Hotel capacity is limited, so book early.
Education Sessions
The Massachusetts Continuing Legal Education Center is the site for Academy Day and all education sessions. It is two blocks from the Omni Parker Hotel. Hosted breakfast and lunch on Monday and Tuesday, and breakfast on Wednesday will take place at the Center. Breakfast is available from 7:30 to 8:30am. The educational program starts promptly at 8:45am.