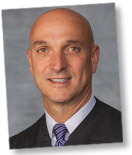 Hon. John J. Russo
Chair, Board of Directors
August 2019 to Present
… is the Immediate Past Administrative and Presiding Judge of the Court of Common Pleas of Ohio in Cuyahoga County serving the Greater Cleveland metropolitan area. Cuyahoga County is the most populous of Ohio's eighty-eight counties. It is home to 1.2 million people (2010 census). Judge Russo was elected unanimously by his 34 colleagues in 2014 to lead the Court. He is responsible for appointing committees, coordinating the development of Court policies and overseeing the four common pleas divisions which include the General, Domestic Relations, Juvenile and Probate Divisions. He also has specific responsibilities to administer the dockets of the General Division, the highest-level trial court in the state.
Judge Russo began his career on the Court in 2005. His calendar since then has included felony-level criminal cases and civil cases brought before the court. Prior to assuming the bench, he practiced as a civil and criminal litigator for 12 years as a principal in his own firm, Polito & Russo LLP.
Judge Russo also serves as an Adjunct Professor at the Cleveland-Marshall College of Law, a member of various education committees for the Ohio Supreme Court, Ohio Judicial College, and Ohio Common Pleas Judges Association, the National Business Institute, and taught for the National Center for State Courts, National Association for Presiding Judges and Court Executive Officers and St. Edward High School in Cleveland. He was president of NAPCO in 2016 and hosted the First Annual Conference for the Association. In 2019, he was elected Chair of its Board of Directors.
Among his other key achievements, Judge Russo has served as Co-Chair of the Ohio Judicial College, a Member of the National Center for State Courts' Trends in State Courts Committee, Chair of the Ohio Lawyers' Fund for Client Protection, a Member of the Ohio Supreme Court Death Penalty Task Force, a Member of the Public Health Committee of the Supreme Court to re-write the Public Health Policy Bench Book, Chair of the Cuyahoga County Security Committee, Trustee for the Cleveland Metropolitan Bar Association, Cleveland-Marshall Law Alumni Association and Westshore Bar Association, and a Member of the Ohio Judicial Conference Judicial Ethics and Professionalism Committee.
Judge Russo graduated from John Carroll University in 1987 with a B.S.B.A Degree, and from the Cleveland-Marshall College of Law at Cleveland State University in 1992 with a Juris Doctorate Degree.
Administrative and Presiding Judge
Court of Common Pleas of Ohio, Cuyahoga County
Cuyahoga County Courthouse, Courtroom 16D
1200 Ontario Street
Cleveland, OH 44113-1678
216-443-8676
---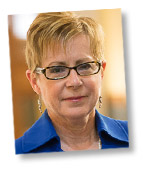 Hon. Paula M. Carey
President
2019-2020
…is the Chief Justice of the Massachusetts Trial Court. She was appointed to that position in July 2013 by the Massachusetts Supreme Judicial Court. Previously, Chief Justice Carey served as the Chief Justice of the Probate and Family Courts.
Prior to her appointment to the bench in January 2001, Chief Justice Carey was a partner in the firm of Carey & Mooney, PC, where she specialized in domestic relations matters. She has lectured and authored material for numerous publications and educational programs in the area of domestic relations, both as a practitioner and as a judge.
Chief Justice Carey is a graduate of the New England School of Law. During her career, she has been honored by organizations including the Massachusetts Bar Association with the Daniel J. Toomey Excellence in the Judiciary Award, the Massachusetts Judges Conference, the Middlesex Bar Association, the Massachusetts Continuing Legal Education Association, the Massachusetts Association of Women Lawyers, the Massachusetts Academy of Matrimonial Lawyers, has been awarded the Haskell Cohn Award for Distinguished Judicial Service from the Boston Bar Association (2013), and was the Dean's Reception Honoree at New England School of Law for her commitment to public service and dedication to the Law School and its students. Most recently, she received the Greater Boston Fiduciary Law American Inn of Court Award of Excellence and the Massachusetts Judges Conference President's Award in 2016.
Chief Justice, Massachusetts Trial Court
Executive Office of the Trial Court
One Pemberton Square, John Adams Courthouse
Boston, MA 02108
617-742-8575
---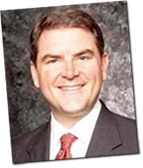 Jonathan S. Williams
Vice President
2019-2020
…is the Court Administrator of the Massachusetts Trial Court having been appointed by the Supreme Judicial Court in May 2017. He partners with the Chief Justice of the Trial Court in working with 379 judges and overseeing 6,300 court staff located in 101 court facilities throughout the State.
The Massachusetts Trial Court Administrator is charged with providing effective, timely and innovative support to judges, clerks, probation officers and staff. Working together with Trial Court Chief Justice, Mr. Williams' office is responsible for shaping administrative functions that support the delivery of justice to the people of the Commonwealth. His duties include budget preparation and management, labor relations, information technology, capital projects, security and personnel policy. The position of Trial Court Administrator was created by court management legislation enacted in 2011. He is the second person to hold the position.
Prior to his appointment, Mr. Williams was Senior Deputy Director of the North Carolina Administrative Office of the Courts, where he supervised operations for the State Judicial Branch, including technology, finance, and general services. In North Carolina, he served as the Chief Reporter to the Commission on the Administration of Law and Justice, a 65-member multidisciplinary group tasked to make broad recommendations for court reform in North Carolina. The Commission delivered its final report in March 2017.
Mr. Williams previously served as Assistant Secretary for the North Carolina Department of Commerce and Chairman of the Alcoholic Beverage Control Commission. He spent ten years at the North Carolina Department of Crime Control and Public Safety, including service as Deputy Secretary, General Counsel, and as a member of the Sentencing and Policy Advisory Commission. He also spent eight years as a civil litigator in private practice.
He holds a bachelor's degree in political science and philosophy, and a Juris Doctorate degree from the University of North Carolina School of Law in Chapel Hill.
Court Administrator, Massachusetts Trial Court
Executive Office of the Trial Court
One Pemberton Square, John Adams Courthouse
Boston, MA 02108
617-742-8383
---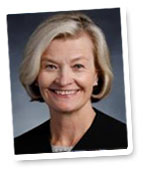 Hon. Ivy S. Bernhardson
Past President
2018-2019
…is the Chief Judge of Minnesota's Fourth Judicial District in Hennepin County (Greater Minneapolis). It is the most populous county in Minnesota at 1.2 million people. There are currently 75 judicial officers on the Fourth District Bench, making it the largest trial court in the State. Judge Bernhardson was elected by her colleagues to the District Court's top administrative post in July 2016; previously she served a 4-year term as Associate Chief Judge. She was appointed to the Court in May 2007. During her judicial career, she has served as a trial judge in all the Court's major departments: Criminal, Civil, and Family Law. Additionally, in her judicial capacity, she was on the Minnesota District Judges Foundation Board for four years (2008-2012) and the State's Special Redistricting Panel for two years (2011-2012).
Prior to her career as a judge, Judge Bernhardson worked in the private sector in a number of legal capacities, including Vice President and Chief Legal Officer at the Hazelden Foundation; a senior attorney at Leonard, Street and Deinard; Senior Vice President and General Counsel, Medica Health Plans; and for 23 years (1977-2000) in various positions at General Mills, Inc., including Vice President, Associate General Counsel and Corporate Secretary, Senior Associate Counsel, Associate Counsel, Assistant Secretary, and a Staff Attorney. The key areas of law Judge Bernhardson engaged in during her business and private practice work involved general business, corporate and securities law, securities disclosure and SEC reporting; corporate governance and compliance matters; financings (private and public); executive compensation and benefit plan matters; pension investment and fiduciary issues; insurance issues (management of dispute resolution in a $100MM+ catastrophic loss matter with coverage, captive and reinsurance issues); privacy law; healthcare legal risk issues and litigation management matters. She has also served as lead counsel on merger/acquisition transactions, including such matters involving three public company spin-offs with sales of $1-3 billion; and on various asset and stock legal transactions. While in private and corporate legal work, Judge Bernhardson was a Member of the American Arbitration Association's Commercial and Large Complex Cases Panels; a Director and President of the Twin Cities Chapter of the American Society of Corporate Secretaries (a/k/a Society of Corporate Secretaries and Governance Professionals); and served as a Member of the Panel of Distinguished Neutrals with the Center for Public Resources at the Institute for Dispute Resolution; and as a NASD Arbitrator.
Judge Bernhardson was born in Fargo, ND, and received her B.A. Degree, magna cum laude from Gustavus Adolphus College in St. Peter, Minnesota in 1973, and her Juris Doctor, cum laude, from the University of Minnesota Law School in 1978. She has served on numerous private and public boards, including as a Director on the Bush Foundation Board of Trustees, a Trustee on the Board of Pensions for the Evangelical Lutheran Church in America (ELCA); a Director and Vice Board Chair and Trustee for Fairview Health Services in Minneapolis; a Director of the Greater Twin Cities United Way; Chair of the Board of Trustees for Gustavus Adolphus College; a Director of the Minnesota Citizens Council on Crime and Justice; and President of the National Association for Presiding Judges and Court Executive Officers (2018-19).
Chief Judge
Fourth Judicial District of Minnesota in Hennepin County
Hennepin County Government Center, Court Tower
300 South Sixth Street
Minneapolis, MN 55487
612-348-2554
---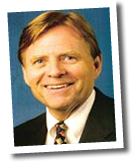 Gordon M. Griller
Executive Director | Secretary | Chief Financial Officer
2007 – Present
…is the Executive Director, Secretary and Chief Financial Officer for the National Association for Presiding Judges and Court Executive Officers (NAPCO). He also works part-time with the National Center for State Courts' Court Consulting Services group, having retired in January 2020 as a Principal Court Management Consultant after 14 years with the National Center. Prior to his work with the Center, Mr. Griller held numerous private and public positions dedicated to trial court improvement and reform, including Vice President of Justice Practices for the State and Local Solutions Group at Affiliated Computer Systems (ACS), a division of the Xerox Corporation; the first Administrator of Trial Courts for the Judicial Branch of Arizona in Maricopa County (Greater Phoenix); Court Administrator for the Superior Court in Maricopa County; the first Judicial District Administrator of the Second Judicial District of Minnesota in Ramsey County (Greater St. Paul); and Court Administrator of the Municipal Court of Hennepin County, Minnesota (Greater Minneapolis) prior to the unification of Minnesota's state and local trial courts.
Additionally, Mr. Griller has served as President of the National Association of Trial Court Administrators where he co-chaired the Special Commission that created the National Association for Court Management (NACM), the largest professional association in the world dedicated to the improvement of trial court administration. He has consulted, taught and written for numerous audiences on caseflow management (trial court delay), leadership, self-represented litigants, jury reform, visioning, strategic planning, budgeting, court space planning, and systems and procedures. He is a recipient of the National Center's Warren E. Burger Award for outstanding contributions to court administration, the National Conference of Metropolitan Courts' Tom C. Clark Award, NACM's Award of Merit, the Institute for Court Management's Star Award, and the Justice System Management Institute's Ernest C. Friesen Award of Excellence for vision, leadership and sustained commitment to the achievement of excellence in the administration of justice.
Griller has a BA in Political Science and MA in Public Administration from the University of Minnesota in Minneapolis. He is a Graduate Fellow of the Institute for Court Management, a founding member of the Urban Court Managers' Network, a previous Chair of the Scottsdale AZ Judicial Appointments Advisory Board, the former Vice Chair of the Bloomington MN Public School Board, and has served on the governing Boards of the National Center for State Courts, the National Conference of Metropolitan Courts, the American Judicature Society, and the National Association for Presiding Judges and Court Executive Officers.
National Association for Presiding Judges and Court Executive Officers
8507 East San Jacinto Drive, Suite 100
Scottsdale, AZ 85258-2576
480-209-9621 telephone