Leading with Trust and Collaboration in a Post-COVID World
Historic Boston • Omni Parker House • 60 School Street, Boston, MA 02108
August 22-25, 2021
REGISTER ONLINE • VIEW LATEST AGENDA • DOWNLOAD FLYER
"Without trust we don't truly collaborate; we merely coordinate or, at best, cooperate. It is trust that transforms a group of people into a team."
–Stephen M.R. Covey
The 5th Annual NAPCO Trial Court Leadership Academy and Conference focuses on two quintessential elements of successful leaders: trust and collaboration. Where better to study and learn about these critical attributes of leadership than in historic Boston, the "Cradle of Liberty." Here, the ideals of the American Revolution were forged. Trust and collaboration among the colonists created a new nation and have held the country together ever since.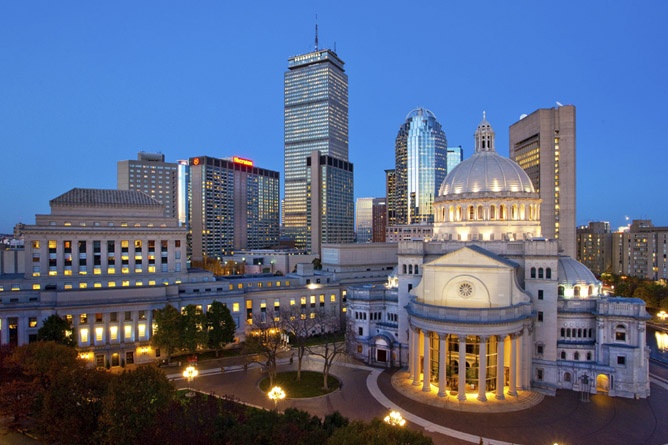 As judge-leaders and court executives, we will explore how to build positive, productive trusting and collaborative relationships within complex judicial environments. Our everyday experiences tell us these characteristics are intimately interrelated and their very presence or absence in work groups and relationships is palpable and noticed. To be better leaders and strive to do the right things, it is important to understand the nature and dynamics of trust and collaboration, and how to build courts and justice systems that exemplify those virtues.
Register for One of Two Attendance Options
REGISTER NOW for either In-Person or Online-Virtual Attendance
In-Person Attendance

Registration: $450/person, plus optional $150/guest
LODGING: Omni Parker House at $254/night (single/double)

Online-Virtual Attendance

Registration: $200/person; Aug 23, 24, 25
Times listed as Eastern Time
Monday: 3 hours AM & PM; Tuesday & Wednesday: two 1.5-hour sessions each day
Educational Sessions Venue
Massachusetts Continuing Legal Education Center (MCLE) • 10 Winter Place • Boston, MA 02108 (map)
Sunday Evening Opening Reception Venue
Historic John Adams Courthouse • 1 Pemberton Square • Boston MA 02108 (map)
Questions?