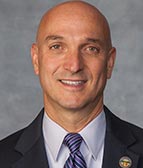 Hon. John J. Russo
Chair, Board of Directors
August 2019 – Present
… is the immediate Past Administrative and Presiding Judge of the Court of Common Pleas of Ohio in Cuyahoga County. Unanimously elected by his colleagues to lead the Court from 2014-2019, he was responsible for coordinating the development of Court policies and overseeing the administration of the General Division, the highest-level trial court in the state.
Judge Russo manages his criminal and civil dockets, as well as, since 2018, Cuyahoga County's Veteran Treatment Court/Specialty Docket. In addition, he has chaired or participated in numerous justice system boards and committees since beginning his judicial career in 2005 on the Common Pleas Court. Some include: 1st Vice-Chair and Co-Chair of the Court Administration Committee of the Ohio Judicial Conference; Vice President of the Cleveland Metropolitan Bar Association; Cleveland Marshall Law Alumni Association where in 2018 was inducted into CM/Law Hall of Fame and in 2019 was CMLAA Alumni of the year; Member of the Public Health, Death Penalty and Bail Bond Reform Task Force (all appointed by the Ohio Chief Justice); Past President and Man of The Year recipient of the Legal Eagles St. Edward High School.
He served as president of the National Association for Presiding Judges and Court Executive Officers (NAPCO), a national organization of court chief judges and court executives, from 2015-2016. In 2019, he was elected to, and currently serves as, NAPCO's Chair of the Board of Directors. In addition, he has taught at numerous court conclaves, judges' conferences, community programs, and bar association CLE programs.
Judge Russo is a member of the Ohio State Bar Association, Cuyahoga Metropolitan Bar Association, Westshore Bar Association, and Cleveland Marshall Law Alumni Association. Prior to the bench, Judge Russo was a civil and criminal litigator in his private practice. After earning a Bachelor of Science in Business Administration, he received his Juris Doctor degree at Cleveland-Marshall College of Law, where he currently serves as an Adjunct Professor.
Trial Judge, and Former Administrative / Presiding Judge
Court of Common Pleas of Ohio, Cuyahoga County
Cuyahoga County Courthouse, Courtroom 16D
1200 Ontario Street
Cleveland, OH 44113-1678
216-443-8676
---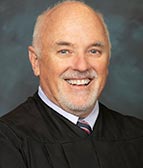 Hon. Erick L. Larsh
President
2021 – Present
… is the Presiding Judge of the Superior Court of California in Orange County, the State's third-most populous county with more than 3 million residents. As a unified, single-tiered trial court, its 140 judicial officers and 1500+ staff handle over 500K case filings annually, including civil, criminal, traffic, family, juvenile and probate matters throughout five justice centers. Judge Larsh was elected by his colleagues as the court's top administrative judge in January 2021 and began serving a 2-year term in that position. Previously, he served as the Assistant Presiding Judge.
Judge Larsh began his judicial career in Orange County as a Superior Court Commissioner in 1997 after serving as a Deputy City Attorney in Anaheim from 1987 to 1989, and a private practitioner in criminal and civil litigation from 1989 to 1997. He was appointed as a superior court judge by Governor Schwarzenegger in July 2005. His judicial assignments over his 16-year career as a judge have included criminal felonies and misdemeanors, drug court, domestic relation cases (family court), and limited jurisdiction matters. He has served a number of times as a supervising judge overseeing various court departments at many locations within the County.
His local and statewide committee assignments encompass the Orange County Superior Court Executive Committee, Family Violence Coordination Committee (Chair), Finance Committee (Chair), Collaborative Courts Committee (Chair), Center for Judicial Education and Research Committee (Chair), and the Waymakers/Community Service Project Program (Chair). Likewise, Judge Larsh's teaching and speaking experience is widespread, including service as an Adjunct Professor, Biola University (1990 – 2006), Adjunct Professor in Criminal Procedure, California State University, Instructor for Proposition 36 and Drug Courts at B.E. Wilkin Junior College, Instructor in Marital Settlement Agreements and Judgements 2016 and Custody Litigation – Move Away Cases, ACFLS Spring Conference (2016 – 2018), Instructor in Restraining Orders 2018 for California's Judicial Education and Research group, and an Instructor in Substance Abuse, Last Dash MCLE Seminar for the Orange County Bar Association (2004 – 2007).
He has been the recipient of various awards and honors during his tenure as a judge, including the 2016 American Academy of Matrimonial Lawyers, Southern California Section Judge of the Year Award; the 2017 Orange County Bar Association, Family Law Section, J.E.T. Rutter Award for the Outstanding Judicial Contribution to Family Law; and the 2018 Association of Certified Family Law Specialists, Orange County Chapter, Judicial Officer of the Year.
Judge Larsh holds a Juris Doctorate from Western State University College of Law (1986), and a Bachelor's Degree in dual majors of Psychology and Criminal Justice from California State University – Fullerton (1983).
Presiding Judge
Superior Court of California in Orange County
Criminal Justice Center, Department C1
700 Civic Center Drive, West
Santa Ana, CA 92701
657-622-7011
---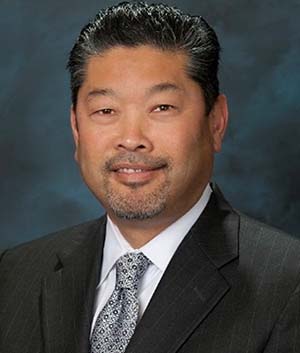 David Yamasaki
Vice President
August 2021 – Present
… is the Court Executive Officer and Clerk of Court for the Superior Court of California in Orange County (Greater Santa Ana), a position he has held since December 2016. It is a unified trial court, ranking as the fifth largest in the nation with 140 judicial officers, 8 locations, 1500 employees and 500,000 annual case filings. He has over 32 years of experience in the California Judicial Branch, including Chief Executive Officer (2008-2016) in Santa Clara County Superior Court; Assistant Executive Officer (1998-2008), Director of Criminal Operations (1993-1998), and Coordinator of Criminal Operations (1992-1998) in San Diego County Superior Court; Administrative Operations Manager (1988-1992) in North County Municipal Court in Vista CA; Senior Administrative Assistant (1987-1988), Legal Research Assistant (1986-1987) in Los Angeles Municipal Court; and Deputy Clerk II (1985-1986) in San Diego Municipal Court.
During his various positions within the California court system, Mr. Yamasaki has served on numerous committees, commissions, and task forces within the Judicial Council, California's judicial system governing board, and as a member of the Council itself. Additionally, he also serves on the Executive Committee of the National Association of Presiding Judges and Court Executive Officers (NAPCO).
Mr. Yamasaki has a B.S. degree in Criminal Justice Administration from San Diego State University, and M.A. Degree in Public Administration with an emphasis in Judicial Administration from the University of Southern California.
Court Executive Officer
Superior Court of California in Orange County
700 Civic Center Drive, West
Santa Ana, CA 92701
657-622-7017
---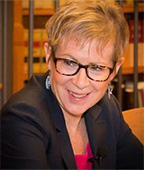 Hon. Paula M. Carey (ret.)
Past President
2019 – 2021
… served as the Chief Justice of the Massachusetts Trial Court from July 2013 to January 2022 when she retired from full-time service. She was appointed by the Massachusetts Supreme Judicial Court to her position overseeing the state's trial court. Prior to that time, she had served as the Chief Justice of the Probate and Family Court beginning in October 2007. She was appointed an Associate Justice of the Norfolk Probate and Family Court in 2001 where she began her career as a jurist.
In her role as Chief Justice of the Trial Court she partnered with the Court Administrator in the oversight of the Mass. Trial Court, which is comprised of seven court departments with 385 judges, 6,400 court staff, including Probation and Security, and 99 court facilities. They jointly directed the implementation of Strategic Plan 3.0, which targets priorities such as user experience, judicial excellence, operational excellence and diversity, equity and inclusion. She served on the Council of State Governments Working Group and on Governor Baker's Opioid Task Force and has worked on National Initiatives in the areas of Substance Use disorders and Behavioral Health.
Prior to her appointment to the bench in January 2001, Chief Justice Carey was a partner in the firm of Carey & Mooney, PC, where she specialized in domestic relations matters. She has lectured and authored material for numerous publications and educational programs in the area of domestic relations, diversity equity and inclusion as well as substance use disorder and behavioral health both as a practitioner and as a judge. She is a graduate of New England Law/Boston.
Chief Carey retired in January 2022. She remains actively involved in many of the initiatives she spearheaded during her time as Chief Justice.
Chief Justice, Massachusetts Trial Court (ret.)
Executive Office of the Trial Court
One Pemberton Square, John Adams Courthouse
Boston, MA 02108
617-742-8575
---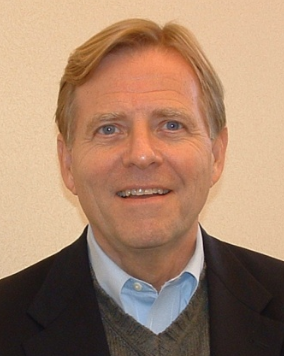 Gordon M. Griller
Executive Director | Secretary | Chief Financial Officer
2007 – Present
…is the Executive Director, Secretary and Chief Financial Officer for the National Association for Presiding Judges and Court Executive Officers (NAPCO). He also works part-time with the National Center for State Courts' Court Consulting Services group, having retired in January 2020 as a Principal Court Management Consultant after 14 years with the National Center. Prior to his work with the Center, Mr. Griller held numerous private and public positions dedicated to trial court improvement and reform, including Vice President of Justice Practices for the State and Local Solutions Group at Affiliated Computer Systems (ACS), a division of the Xerox Corporation; the first Administrator of Trial Courts for the Judicial Branch of Arizona in Maricopa County (Greater Phoenix); Court Administrator for the Superior Court in Maricopa County; the first Judicial District Administrator of the Second Judicial District of Minnesota in Ramsey County (Greater St. Paul); and Court Administrator of the Municipal Court of Hennepin County, Minnesota (Greater Minneapolis) prior to the unification of Minnesota's state and local trial courts.
Additionally, Mr. Griller has served as President of the National Association of Trial Court Administrators where he co-chaired the Special Commission that created the National Association for Court Management (NACM), the largest professional association in the world dedicated to the improvement of trial court administration. He has consulted, taught and written for numerous audiences on caseflow management (trial court delay), leadership, self-represented litigants, jury reform, visioning, strategic planning, budgeting, court space planning, and systems and procedures. He is a recipient of the National Center's Warren E. Burger Award for outstanding contributions to court administration, the National Conference of Metropolitan Courts' Tom C. Clark Award, NACM's Award of Merit, the Institute for Court Management's Star Award, and the Justice System Management Institute's Ernest C. Friesen Award of Excellence for vision, leadership and sustained commitment to the achievement of excellence in the administration of justice.
Griller has a BA in Political Science and MA in Public Administration from the University of Minnesota in Minneapolis. He is a Graduate Fellow of the Institute for Court Management, a founding member of the Urban Court Managers' Network, a previous Chair of the Scottsdale AZ Judicial Appointments Advisory Board, the former Vice Chair of the Bloomington MN Public School Board, and has served on the governing Boards of the National Center for State Courts, the National Conference of Metropolitan Courts, the American Judicature Society, and the National Association for Presiding Judges and Court Executive Officers.
National Association for Presiding Judges and Court Executive Officers
8507 East San Jacinto Drive, Suite 100
Scottsdale, AZ 85258-2576
480-209-9621 telephone